Dialysis Procedure
in

Hyderabad
What is dialysis and what are dialysis access sites
?
Dialysis is a process used to treat patients whose kidneys are not working properly. It involves a special machine and tubing that removes blood from the body, cleanses it of waste and extra fluid and then returns it back to the body. Dialysis access is usually done by creating a radio cephalic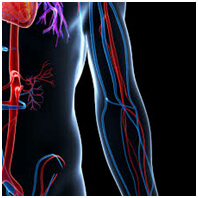 fistula ( above the wrist) or a brachiocephalic fistula ( at the level of elbow).
What are the issues with dialysis access sites
?
Dialysis and Access Interventions are minimally invasive procedures performed to improve blood flow in the fistula and grafts placed in the blood vessels of dialysis patients.
Problems at dialysis access sites
1. Narrowing of dialysis veins. Sometimes as a reaction to large volume of flow in the dialysis veins, they may get narrowed. When there is decreased flow in the dialysis draining veins, there will be decreased flow across the fistula with swelling of arm, hand, one side of chest and face. Sometimes the swelling and congestion is significant to cause breathlessness. In addition the dialysis access site will not be functioning properly

Thrombosis of dialysis fistulas or grafts. Sometimes the fistula gets occluded due to clot or thrombus formation in the fistula or graft, resulting in sudden nonfunctioning of the fistula
What are the interventions for dialysis access site issues/ complications
?
| Dialysis access complication | Symptoms | Interventions |
| --- | --- | --- |
| Narrowing of the dialysis veins (outflow) | Arm, hand, face and one side of chest swelling Decreased flow in the fistula | Angioplasty for the veins |
| Narrowing of the fistula site/ arteries (inflow) | Decreased flow in the fistula | Angioplasty of the arteries |
| Acute thrombosis ( clot formation) in fistula | Sudden nonfunctioning of the fistula | Thrombolysis/ thrombectomy |
| Immature/ nonfunctional fistula | Patient in need of maintenance hemodialysis, | Permacath placement |
Angioplasty and vascular stenting: Using imaging guidance, an inflatable balloon mounted at the tip of a catheter is inserted through the skin into the fistula or graft and advanced to the blockage. There, the balloon is inflated and deflated. In this process, the balloon expands the vein or artery wall, increasing blood flow through the fistula or graft. A stent may be placed to hold the vessel opened.
Catheter-directed thrombolysis: Using X-ray guidance and a contrast material that helps show the blood vessel, Interventional radiologist will insert a catheter through the skin into a vessel (artery or vein) and direct it to the thrombosis, or blockage.

The blood clot will then be dissolved in one of two ways:

By delivering medication directly to the blood clot

By positioning a mechanical device at the site to break up and suck out the clot